"In the last 18 months Jazz has been with us, she has consistently produced a high level of training, in order that our staff can provide not only first class haircuts but a professional service and consistent client care"
Wayne Hudson
Faces Hair Salon Colchester Essex
"I was fortunate to spend one year training with Jazz and in my eyes is the best educator in the industry. Her passion for teaching hair, her experience and knowledge in both classic and creative shapes are exceptional. I felt confident that her bespoke training program would cater for all my needs and turn me into the successful hairdresser that i am now"
Ian Rotman London
"I first met Jazz a few months ago through a mutual friend, not only has she reorganised my training program but with her extensive business knowledge has divided my business into 7 key areas such as marketing, branding, clientelle and service and together we have forged a business plan in order to grow my business further. I have just had my best week ever (August 2010) and its not even christmas yet? A true asset to any business"
Louise Dean, Friends Hair Salon, Mersea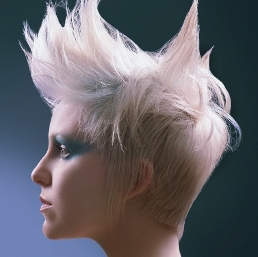 "Working and studying with Jazz for many years has been amazing. Her imagination, creativity and style place her in the upper crust of international hairstylists. I find myself always anticipating her next collection"
Godfrey Fitzgerald U.S.A